Learning and the Learner at Heart
Nurturing students into confident and responsible members of the community.
BOOK A CAMPUS TOUR
Quality International Education at the Heart of Phnom Penh
Curriculum tailored by a team of experienced international educators.
BOOK A CAMPUS TOUR
Nurturing Future-ready Global Citizens
A safe learning environment, celebrating different cultures with respect and kindness.
BOOK A CAMPUS TOUR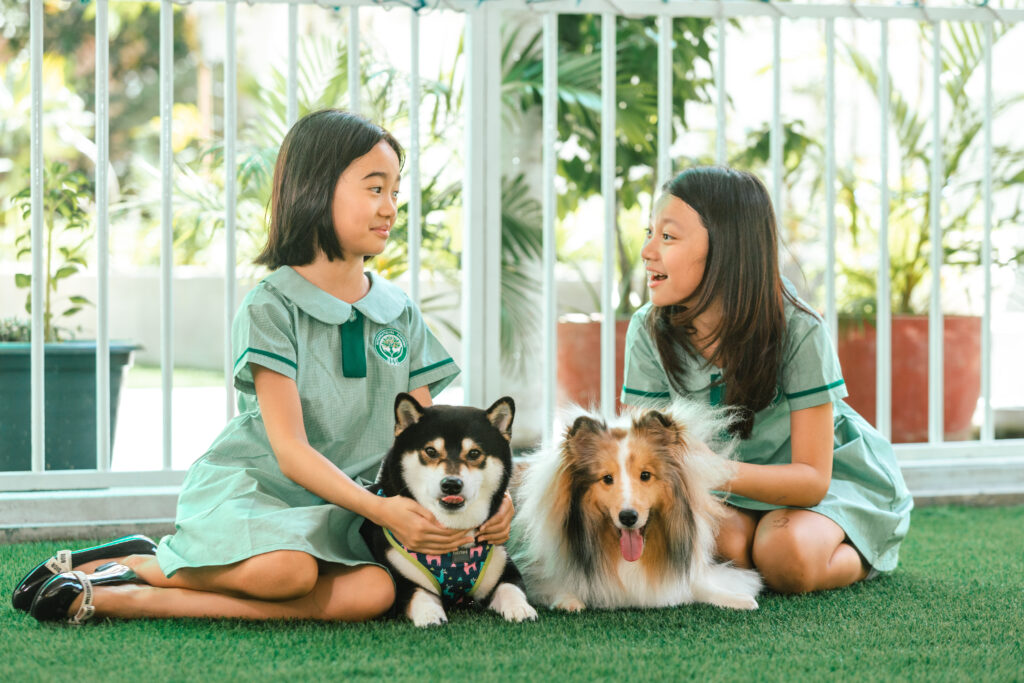 Frontrunners in Cambodia's international school scene since 2017, ISS International Academy (ISS) is one of the first schools in Phnom Penh to offer a blended curriculum based on both the Singapore Curriculum and the International Primary Curriculum (IPC). Located in the heart of Toul Tom Poung, Phnom Penh, students enjoy spacious classrooms, a technology lab, futsal court and a swimming pool that provides a stimulating learning environment.
As a member of Crestar Education Group, ISS joins a growing number of international schools under out parent company and its network of more than 120 centres across 8 countries in Singapore, China, Malaysia, Indonesia, Bangladesh, Cambodia, Vietnam and Australia.
Our premium and modern facilities are designed to stimulate and encourage creative and critical thinking at all levels.
Strong foundations and curricula rigor through the world-renowned Singapore Math and Science.
Opportunities to participate in co-curricular activities such as Football, Chess and Taekwondo.
Thematic Units of Learning allow students to acquire knowledge in a larger context, and see relationships and connections across time, place, and disciplines.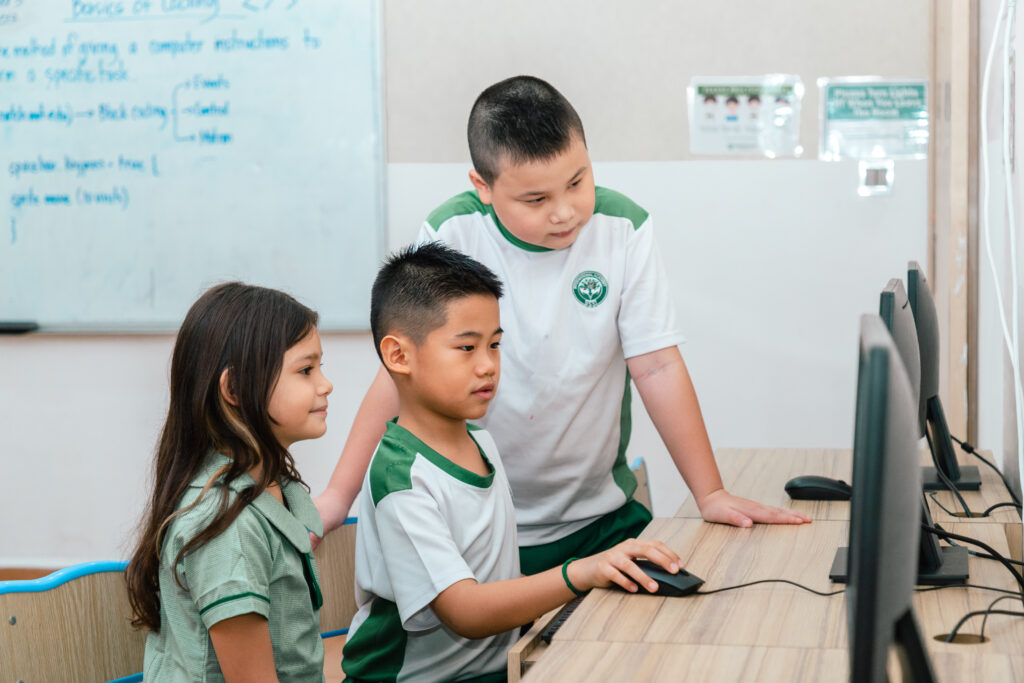 ISS is proud to offer a comprehensive trilingual program that caters to the diverse linguistic needs of our students. With instruction in English, Khmer, and Chinese, we provide an immersive language learning experience that enables our students to develop proficiency in multiple languages. We believe that education is more than just academic excellence. We strive to nurture our students' character, values and social skills, helping them to develop into well-rounded individuals who are prepared to thrive in a rapidly changing world.
"ខ្ញុំពេញចិត្តសាលា ISS ទៅលើprogram នៃការសិក្សារបស់សាលា ម្យ៉ាងវិញទៀតខ្ញុំក៏ចូលចិត្តការកំណត់ចំនួនសិស្សនៅក្នុងថ្នាក់នីមួយៗ។បន្ថែមពីលើនឹងទៀតបរិស្ថានសាលាក៏ល្អ ហើយចំពោះលោកគ្រូនិងអ្នកគ្រូដែលនៅបង្រៀនក្នុងសាលាគឺ ពួកគាត់ជាមនុស្សចិត្តទូលាយតែងតែOpen mind ជាមួយកូនសិស្សតែងតែបង្រៀនដោយភាពកក់ក្ដៅដល់កូនសិស្ស និងចំណុចមួយទៀតគឺបុគ្គលិកនៅសាលាពួកគាត់រុសរាយរាក់ទាក់ ពួកសប្បាយចិត្តនឹងការជួយទុក្ខធុរៈដល់អាណាព្យាបាល ។ នាងខ្ញុំក៏សូមអរគុណដល់សាលាដែលបានយកចិត្តទុកដាក់បង្រៀនកូនខ្ញុំតាំងពីមិនទាន់ចេះដល់ចេះនឹងយល់ដឹងបានច្រើន។"
"Great School, International Standard and very central for Expats. One of only few schools that actually have a fulltime English Program and not only half day. Friendliest staff. May daughter has liked it from day one. Thank you"
"ខ្ញុំសូមធ្វើចំណាប់អារម្មណ៍ចំពោះសាលា ISS មានសាលាច្រើន និងមានស្តង់ដារខុសៗគ្នា តែដោយឡែកចំពោះសាលា ISS គឺមានចំណុចពិសេសៗ ថា មានបង្រៀន3ភាសាជាមួយគ្នា ស្របពេលភាសាសំខាន់ៗ និងទូលំទូលាយផងដែរ និងមានគ្រូបរទេស ខ្មែរ ដែរមានបទពិសោធន៍យូរ ស្របពេលមាននាយក នាយករង ដែរមានសីលធម៍ និងមេត្តាធម៍ រួមទាំងក្តីស្រឡាញ់ដល់ក្មេងៗចេញពីចិត្ត រួមទាំងបុគ្គលិក ដែរឆាប់យល់ការផងដែរ (បុគ្គលិកល្អៗ) មានគ្រូជួយបង្រៀនថែម កម្មវិធីល្អៗ ដូចជា Uklele..... នៅមានច្រើនទៀតផងដែរ .... ។"
" If you are looking for a school for your children, ISS International Academy is an ideal choice for you. ISS always connect to parents and make sure the quality in kids education is their priority."
Learn more about how we deliver unique learning experiences for your child
Come and meet us and experience The ISS difference – the school in which learning flourishes and such high value is placed on the development of individuals into confident and responsible members of society.